This is the final segment of the series, Working with a Career Counselor. Over the past few months you have learned many new skills.
One last point: From our experiences with many clients just like you, we have found that our clients operate most effectively with balance in their lives. The ideal work scenario encompasses what they consider to be the best and most creative aspects of their personalities. Whether it is building something, writing, utilizing teaching or training skills, working with numbers, working in the performing arts, working with one's hands, or using verbal/ persuasive skills, clients decide what type of creative skills they would like to use at different stages in their lives. Often skills overlap. By the way, we all add to our repertoire as we mature and gain more life experience. Each new job is a rung on our personal career ladder.
Career counseling is really a life-long process….a combination of task work, team work, personal marketing, and promotion. Former clients tell us that what they have learned in the career counseling process will stay with them always. They feel a sense of achievement as they meet larger and larger goals, develop their own instincts and become empowered to make important decisions affecting their lives now and in the future.
So will you. Good luck!!
SHORT BIO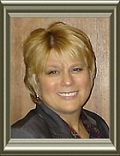 Beverly Baskin, ED.S, LPC, CCMHC, NCCC, MCC, CPRW, is a Licensed Professional Counselor, Nationally Certified Counselor, Master Career Counselor, Certified Professional Resume Writer, and Certified Clinical Mental Health Counselor specializing in career development for individuals.  Those services include career counseling, career testing, expert resume writing, interviewing skills, executive coaching, and mentoring with problems in the workplace.  Ms. Baskin also conducts expert training programs for industry, schools and non-profit agencies. 
Beverly. Baskin is a contributing author to 30 books on the subject of career development.  She especially enjoys working with clients on all levels to find empowerment and work with their "natural positives."  Additional expertise includes second career and retirement counseling, transition counseling, working with Adult Learning Disabilities and ADD, team building, stress management, workplace and personality testing, and related job and family issues.  She is the founder of BBCS Counseling a large group counseling practice in Central New Jersey. 
Ms. Baskin graduated from the City University of New York with a degree in Business and Vocational Education and received her Master's Degree in Counseling Services from Rider University and a post-graduate degree, an ED.S, Educational Specialist in Counseling from Rider University.  In 2005, Ms. Baskin was honored as "Licensed Professional Counselor of the Year" by the New Jersey Counseling Association.  Beverly Baskin works closely with her team of BBCS counselors.  Websites for Beverly Baskin include: www.BBCSCounseling.comwww.BaskinCareer.com  www.ResumeWriterNJ.com and www.BeverlyBaskin.com