Resume Writing for All Levels
Professional Resume Preparation
Professional Resume Writing and Preparation Services
If you are searching for a virtual  professional resume Writer in NJ that can provide you with executive and professional resume preparation services,  you have come to the right place.
Beverly and Mitchell Baskin, are professional resume writers and counselors. They have have coached numerous clients in New Jersey, New York, and across the United States. Our clients include people from all walks of life.
---
We are very pleased to have our story published in the New York Times.
The article titled "Conquering Frustration on the Road Back to Work" was published in the print and online editions

Our Resume Writers in NJ
Professional and executive resumes are written by Certified Professional Resume Writers (CPRWs) and National Certified Career Counselors (NCCCs).
Our resume writing and preparation service specializes in both  working with resumes that need to be revamped or written from scratch.
BBCS resume writers will market you successfully and effectively for your professional and targeted job search.
Resume Fields include:
Management
C-level Executives
Marketing
Sales
Financial
Technical
Medical
Social/Human Services
Non-Profit
Homeland Security
Graphic Artists
Creative Careers
Hotel and Restaurant
Buyers/Purchasing
Medical Devices
Project Management

Executive Directors
Office Administration
Attorneys
Physicians
Consultants
Public Administration
Law Enforcement
Entrepreneurs
Digital E-commerce
Careers in the Arts
Journalism
Media
Hospitality/Travel
Retail Sales
Pharmaceutical
Event Planning
See Our Resume Samples and Published Works
"Thank you for writing my resume. I hope that I will be selected as a viable candidate for job opportunities in the law enforcement field. It looks great.
Thank you again for your great work."
Resumes that Get You Hired!
Our resume writing and preparation clients gets results  that get them hired – fast. It is not uncommon for resume clients to obtain 12 interviews one week after emailing or sending out their first group of resumes.

Resume Employment Field
Your professional resume is written to target your particular employment field with important categories to ensure optimal Internet posting resume placement. These categories include resume key words, a resume profile, and specific resume headings to make it easy to process your employment experience. Our resume writers use varied resume formats in chronological, functional, and mixed variations in your resume preparation. There are times when a bio or resume letter is also a viable marketing tool.
Don't Be Weeded Out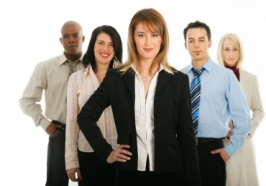 Employers use resumes to weed out unqualified candidates. It is a 10 second glance. The more resume keywords and target resume phrases that are developed through expert resume writing and client interaction, the sooner you will get the phone call for the interview.
Executive Cover Letter Preparation
Distinctive personal marketing tools written and prepared for referred leads, networking contacts, advertisements, and recruiters.
Full Cover Letter Package consists of 9 types of generic letters.
Employment Solutions
BBCS resume preparation service and career counseling and coaching services brings employment solutions and new beginnings to a rewarding career and new life style for our clients in New Jersey (NJ), New York (NY), and across the USA. We look forward to working with you on your journey!
"Mitch I just wanted to say thank you very much for all your help with my resume and interview practice. I just accepted a position as IT project manager with XXXX in Mt. Laurel. The help you provided me was extremely beneficial towards landing a new job.
I will be sure to recommend your services to anyone who may be in the market for a new job.
Thanks again!"
Book an Appointment
BBCS Counseling has maintained offices in Freehold, Cranford, NJ and provides services in NJ, NY and throughout the USA.
We are also able to consult with clients online via Doxy.me and What's APP.
Both platforms are HIPAA Compliant used Licensed Medical and Counseling Professions.
1-800-300-4079